Dr. Chetan Jaiswal and three of his students—Juliette Miller, Wyatt Yost, and Thomas Graves—were able to attend the 23rd Annual Central Plains Regional Conference  of the Consortium For Computing Sciences In Colleges (CCSC) at the University Of Nebraska – Lincoln from March 31st-April 1st, 2017. You can read below about their experiences as Truman presenters at the conference.
Juliette Miller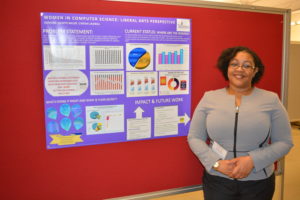 My research topic was Women in Computer Science: A Liberal Arts Perspective.  This situation has been of concern for a number of years and has received quite a bit of attention, with very little improvement. My objective was to look at an old ongoing problem with new eyes.  There is a lot of data on this particular topic and so much of it is fascinating, I can get lost in the facts and figures.  My mentor keeps me focused on addressing our questions rather than trying to answer everything.
On a professional level, my subject matter is interesting to me in part because it is relevant. I was surprised at how many other people are interested as well. I was approached by and spoke with a wide variety of persons one on one, including other students, professors, business people and even a gentleman from the NSF. It reaffirmed the track I am on.  I found out how much interest there truly is in finding feasible and effective solutions to the problems facing women in computer science, a challenge I am happy to embrace.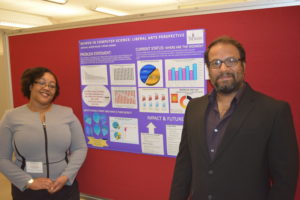 This conference was my first taste of the industry not filtered by Truman.  That in and of itself was an eye-opener and highlighted several predispositions that I was not aware influenced my research.  I was surprised at how much support there seemed to be for student research. It went a long way toward reminding me how new the entire field of computing really is. I was also reminded of how broad a field it is. In the same day, we listened to a cutting edge research presentation on computer science and molecular biology, learned about current artifact restoration with computer science and spectral imaging, and participated in a fun and fascinating workshop on computer science and music.
Wyatt Yost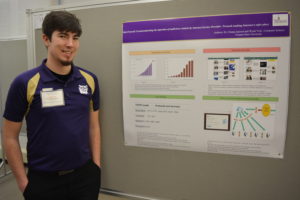 The title of my research presentation is Counterattacking the injection of malicious content by Internet Service Provider: Towards making Internet a safer place. The first part of our research is to identify if Edge ISP are injecting malicious content. If they are, then our goal is to create a tool that will act as a firewall and an intrusion detection system. Dr. Jaiswal pushes me to go beyond my boundaries and become a better student. Professionally, the work with Dr. Jaiswal has taught me that preparation is truly key, especially if you want to spread your ideas.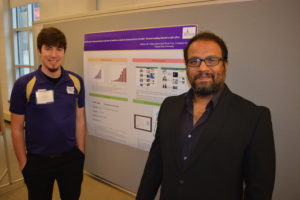 Attending this conference helped by showing me what could happen once the research is implemented instead of just the abstract. It also laid a foundation for how the research should be presented as well as how to keep the information from becoming stale or dry. There were many different people at this conference. Every person I met was ready to listen to what I had to say and I did the same. It was an open learning environment that encouraged socializing and learning. If I did not go to this conference I would not know how extremely positive of a learning environment a conference is.
Thomas Graves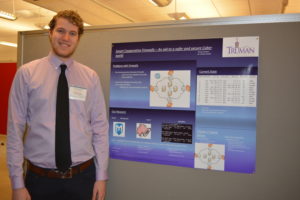 My research was about smart cooperative firewalls. Large companies have multiple firewalls and the problem is they do not communicate with one another. We are going to use firewall tools and logic programming to change this, in order to create safer firewalls. By myself I would have had no idea where to start with this kind of research. I am excited to continue working into this summer and maybe more to finish the project and see where it takes us.
If I had not attended the conference, I would have missed out on the experience of being in a professional setting. I would have missed some incredibly interesting talks, and would not have gained so much eagerness to become one of those presenters.